Jachin Rutt, Assistant Vice President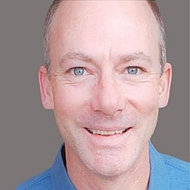 "You have to create the thing you want to be a part of" ~Howard Schultz
Experience and Background
Jachin Rutt is Denali's Assistant Vice President. Mr Rutt has been in the construction field since 2002. After graduating from Colorado Christian University in 2000, he started working with a residential builder in Washington state and quickly got the "construction bug". After helping them manage the build-out of several spec home neighborhoods, he decided to do a deep dive into the world of carpentry so that he would better understand those that he was managing. After several years of honing his carpentry skills and flipping condos on the side, he was given an opportunity to develop his leadership skills as a superintendent for a commercial builder in 2007 in Denver, CO. ​
He went on to become a Project Manager where his knowledge of construction and his passion for exceeding his clients hopes and expectations on their projects, went hand in hand. Jachin has managed the build out or remodel well over 100 medical/dental practices since 2007. In fact, one of his first commercial Tenant Finish jobs was with the President of The Denali Group, Robert Lowther, for a new dentist in Arvada, CO. Robert and Jachin continued to work together for the next five years and successfully built out dozens dental and veterinary practices together.
Jachin's passion to always put the client first and his ability to create a fun and successful working environment are two of the things that set him apart in the construction industry.
Jachin Rutt lives in Denver Colorado with his beautiful wife and their 15 year old Dachshund, Brewtus. They love to go camping and travel the country in their 5th wheel RV every chance they get. They also love to Stand Up Paddle board (Brewtus comes too!) and have a growing bucket list of places they plan to explore.