Janet Steward, Senior Vice President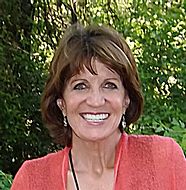 "When I die, I would like it to be said that I always had a thirst for knowledge and a love of life."
Experience and Background
Janet Steward is Senior Vice President of The Denali Group and is the company's in-house Dental Practice Management Consultant. Janet has a national reputation for expertise in dental operations, fiscal controls, management policies and controls, team training and motivation, and leadership coaching. Ms. Steward studied business at the University of Cape Town in South Africa. In 1986 she immigrated to the United States. Prior to her career transition into practice management consulting, she spent years in dental accounting and managing fiscal controls for several practices, as well as for a very successful multi-office dental practice. Janet began as a dental practice management consultant over 15 years ago. She first worked for two consulting firms, before starting her own consulting business, Janet Steward Consulting, in 2003. During her career she has worked with dental practice owners across the country helping them make their growth dreams become reality.
Ms. Steward also has been published nationwide, and has authored two books entitled What Do Dentists Really Want? Macromanage Your Way to Greater Freedom and a Million-Dollar Practice, and CREATE A CULTURE OF ENGAGEMENT AND LEAD YOUR DENTAL TEAM ABOVE AND BEYOND is focused on creating greater profitability through leadership, team commitment, and patient loyalty.
Janet currently holds memberships in the Academy for Professional Speaking, Academy of Dental Management Consultants, Speaking Consultant Network, Institute of Management Consultants, National Speakers Association, Toastmasters International, and she is also a Certified Professional Behavior Analyst.
In her spare time Janet loves to stay fit and usually makes it to the gym every day. She is also an avid hiker, especially with her three dogs. Dogs, and animals in general, are one of her passions (she did grow up near many wild ones in South Africa after all!). The other love of her life is her husband Larry, who was a professor at Colorado State University.