Jeff Francis, Sr. Vice President of Marketing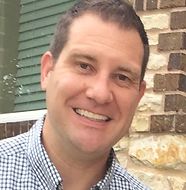 "Without strategy, content is just stuff, and the world has enough stuff." -Arjun Basu
"Doing business without advertising is like winking at a girl in the dark. You know what you are doing, but nobody else does."
~Stuart H. Britt
Experience and Background
Jeff Francis is Denali's Sr. Vice President of Marketing Management Services. Mr. Francis has over 17 years of hands-on marketing experience specific to the dental and medical profession. Prior to joining The Denali Group, Mr. Francis was Director of Education at the "Breakaway Practice Seminars,"® where he was responsible for the logistics of helping educate and motivate dentists and their staff through real world business training seminars, which included large segments devoted to successful dental marketing techniques. Prior to this, Mr. Francis was Director of Marketing at the premier national dental marketing company Practice Café. While there, Jeff devoted his marketing expertise working with many dental practices all over the country to develop innovative and comprehensive marketing programs. Jeff particularly excelled in applying creative marketing and advertising strategies to help practices increase their patient base, market penetration, and overall production and resulting revenue. ​
Early in Jeff's career he honed his hands-on "in-the-field" marketing insights as both the Director of Marketing and as the Marketing Coordinator, respectively, for a large Austin, TX-based healthcare provider and for a bio-medical services company. Mr. Francis earned his college BA in Marketing from Abilene Christian University.
Jeff has extensive marketing experience, and insightful expertise which have been instrumental in developing and executing strategic marketing plans for hundreds of dentists. Mr. Francis' talents, hands-on approach, and dental-specific know-how, coupled with the multi-disciplined abilities and knowledge of the rest of the Denali team creates a rare opportunity for a dentist to have this depth of skill on their team to manage the entire Marketing Program for a future new or existing practice.
In his spare time (what little he has!), Jeff enjoys hunting, playing golf, football, volleyball, and spending quality time with his wife, daughter, and son. As of 2010 since he became a dad, he now enjoys playing house; being the prince that rescues his little princess; and with the same little girl, ballroom dancing to every dance on Dancing with the Stars! He also enjoys wrestling and playing sports with his son.